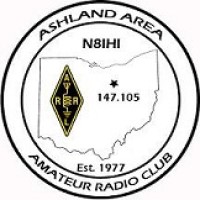 Ashland VE Session
The Ashland Area Amateur Radio Club will be hosting a VE session on Monday June 20th at 6:30 PM. The session will take place at the Ashland County Service Building on State Route 60 located behind the Vocational School. Please use the rear parking lot and the rear entrance at the far end of the building.
The application fee is $15. It is due at the time of the testing.
Upon passing the Exam the FCC will email you instructions with how to pay the new $35 fee.
YOU MUST HAVE YOUR FRN NUMBER WITH YOU AT THE TIME OF TESTING. If you do not have your FRN number already, you can follow the link below to register for your FRN.