What is it?
Fldigi is computer software used by amateur radio operators to transmit and receive digital messages in conjunction with a transceiver using the computers soundcard. Fldigi is short for fast light digital. There are many different ways to interface your transceiver with the computer, so it controls the radio directly, including using cat control, signalink, or rigblaster. For simplicity, we will be using the acoustic coupling method, which can be accomplished with any transceiver and requires no direct connections from the transceiver to the computer. Because there are several different operating systems, this will be a multi-part tutorial. Wayne County ARES uses fldigi frequently, because of this it is a good skill to have.
What this covers
Select the appropriate operating system below that you will be using. Clicking a link will bring you to the appropriate page . The easiest way to follow this is to download and install both fldigi and flmsg. Then configure fldigi, mt63, and flmsg. After that you can start sending your first message!
Instruction to come for the following operating systems
Downloading Fldigi for Mac

Configuring for Mac
Configuring MT63 standard settings
Transmitting and receiving MT63 on Mac

Downloading Andmsg on Android devices

Configuring for Android
Configuring MT63 on Android
Transmitting and Receiving MT63 on Android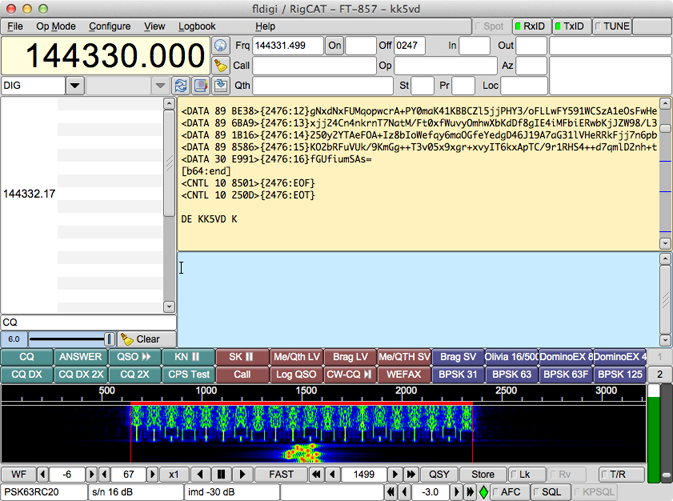 If you run into any problems, feel free to contact us and we will do what we can to help get you on the air. There is much much more to the program than what we cover here. If you are brave and really want to dig into the program then you can find the user manual here.