So you have made the decision that you want to get your amateur radio license. Amateur Radio is a life long hobby for many hams and there are many different facets to amateur radio that one could choose to go down. Getting your license can be relatively easy, especially with adequate preparation and time studying.
There are 3 different license classes that the FCC issues for the amateur radio allocated frequencies: Technician, General, and Amateur Extra. You have to take them in order, starting with Technician and working your way up. The exams can be taken one at a time or all 3 in the same day.
Technician Class License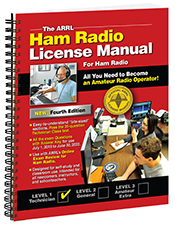 The technician class license is your first step to becoming an amateur radio operator. This license gives you privileges mainly in the VHF and UHF frequencies, but also some limited HF frequency privileges. VHF and UHF frequencies will allow you to get into the hobby and on the air with a relatively small amount of money. These frequencies will primarily allow you to talk locally with other hams. Morse code or "CW" is no longer a requirement. Because of this, many that struggled with CW before have now chosen to get thier license.
The technician class exam or "element 2" is a 35-question multiple choice test. To pass, you must answer 26 correctly.
General Class License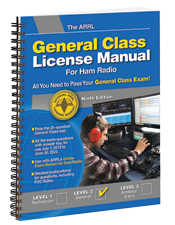 The general class license is the second license class one can obtain after first receiving their technician class license. This gives you privileges in portions of all of the amateur radio HF bands. These HF bands allow for communication around the world with a set up as simple as a transceiver, a home-built wire antenna, and a battery.
The general class license exam, like the technician class, is a 35-question multiple choice test. To pass, you must answer 26 questions correctly.
Amateur Extra License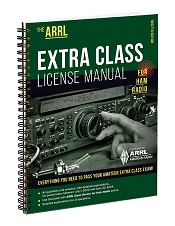 The amateur extra license is the third and final license an amateur radio operator can obtain. You must first pass the technician and general class before you can take the extra class test. After passing the amateur extra exam, or "element 4", you will have full use of all of the frequencies allocated for amateur radio use.
The amateur extra exam is a 50-question multiple choice test. To pass, you must answer atleast 37 questions correctly.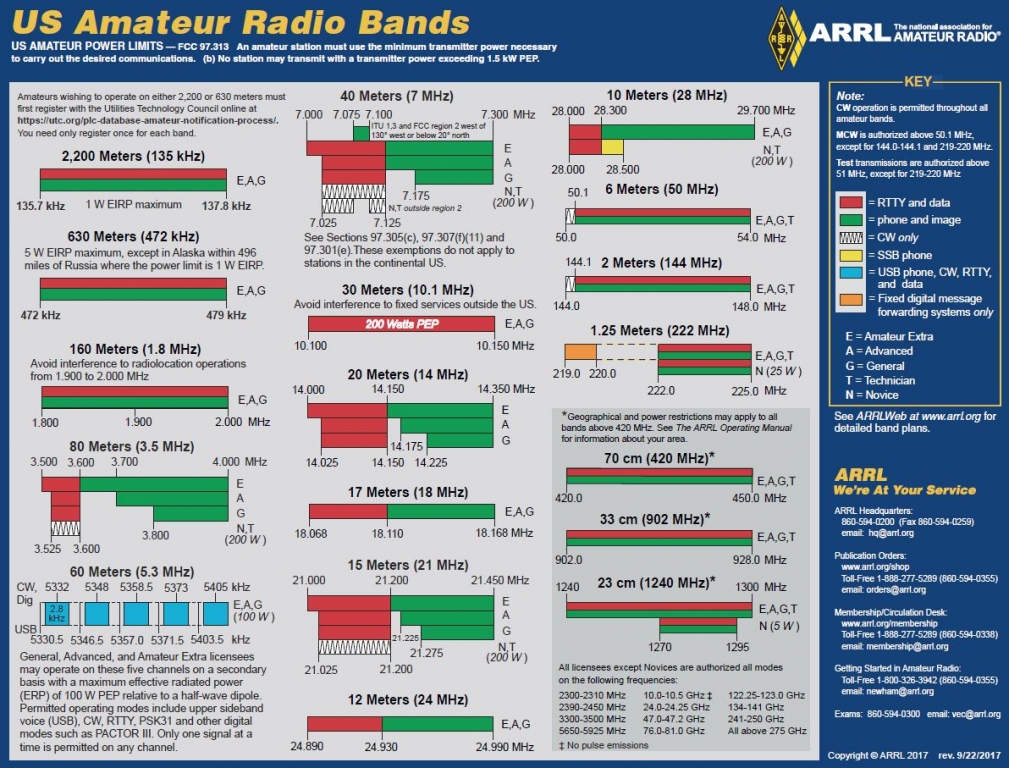 Studying For the Exams
The best way to prepare for the amateur radio exams is of course to study. Fortunately, there are many tools available on the internet to help you do this. Study guides are available online as well as in book form. We recommend the books published by the ARRL (American Radio Relay League). These books have all of the information you need to know to pass the exams and also have all of the questions and answer you could see on the test. Study guides can be purchased directly from the ARRL website. Wayne Amateur Radio Club also keeps a copy of each study guide. Anybody looking to get licensed may borrow our books. Be sure to buy the current book, as the question pools change every 4 years.
There are many useful websites that people commonly use to help study. Below are a couple that have study information as well as practice tests you can take with the same questions you will see on the test. Some people will use several of these practice exam sites to make sure they see a good range of all of the questions.
There are also many good YouTube channels that help walk you through studying for the exams. Listed below are a few of the popular YouTube Channels.
W4EEY (uses the ARRL books for the videos)
Another great resource to have for preparing for the tests is your local amateur radio club. By attending club meetings, you can meet other hams as well as ask any questions you may have. Information on our club meeting can be found here.
Ready to take the Exam?
Once you are prepared to take the exam you must first obtain your FRN number from the FCC. You will need to register on the FCC Cores website as well as apply for an FRN number.
Now that you have your FRN number you can take your exam. Exam sessions are often referred to as "VE sessions". A "VE", or volunteer examiner, is a licensed amateur radio operator that has been given the authorization to administer exams by the "VEC" or volunteer examiners coordinator. The ARRL is the largest VEC and often the one used. Each exam session must have 3 VE's to give the tests.
We list some VE sessions on our website club calendar. To find VE sessions other than what is on our website visit the ARRL license exam sessions page. From that page you can search whatever area and distance you are willing to drive.
If you are not able to drive to an exam or maybe not comfortable doing an in-person exam, online exams are available. Some pages to help find an online exam session are listed below.
To take the exams online you will need a computer as well as web cameras so the examiners can see you and the room.
Passed Exam Now What?
Once you have passed your technician exam the FCC will email you with instructions to pay the FCC fee for your license. A callsign will be issued typically within 7-10 days or maybe sooner, then you may use your new privileges. Many VE's submit the paperwork electronically to the VEC which allows it to be processed much faster. Once your callsign shows up in the FCC database and you have paid the FCC fee, you are allowed to use your new privileges and make your first transmission.
Last of all, make sure to get on our club repeater!