S.A.R.A. (Silvercreek Amateur Radio Association) has invited all WARC members (and friends) to participate in their fall fox hunt on October 29th. Fox hunts are a great activity to get out and have some fun with other local hams and practice radio direction finding. This is also a great opportunity to get youth involved and often something they enjoy doing.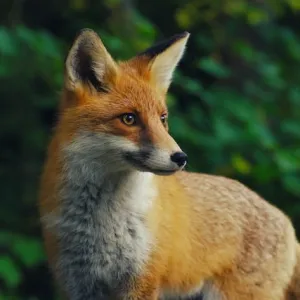 From the SARA website:
SARA Member Bob Bohn W8IJG is heading up a fox hunt on October 29th. Fox hunting is a fun and easy amateur radio contest. All hams of any license class are welcome as is the public – no transmissions are necessary to hunt the fox. This event is open to everyone – not just members. Teams are welcome – you do not have to do this solo.
Participants only need an HT with an S meter and a directional antenna to participate such as a yagi, moxon, etc. There are numerous examples of cheap builds online such as the "Tape Measure Beam" or the "DIY 2m Moxon".

Fox hunters should rally at Buhler's in Wadsworth (175 Great Oaks Trl, Wadsworth, OH 44281) before 10:30. The event will likely last from 10:30 to 12:00. SARA will be providing a lunch of subs and chips at the fox location. Players should monitor W8WKY 147.39+ PL 110.9 for event status, call for help, etc.

Please RSVP so we know how many people are playing and how much food to obtain. RSVPs due by October 22.
You can RSVP on the SARA website.
October WARC Presentation
To prepare for the foxhunt, Aaron KE8LVA, will be doing a presentation after the October 13th WARC meeting on foxhunting.
Some topics that will be covered are:
What is fox hunting?
Why is fox hunting a useful skill in amateur radio
Equipment used for fox hunting
Techniques used during fox hunts
build plans for tape measure yagi and step attenuator